My Story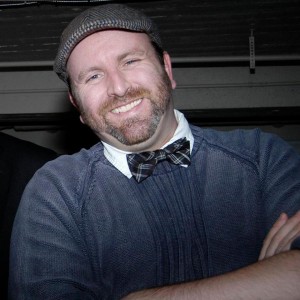 I have always been fascinated by illustration. Like most kids, I started drawing at about the age of two. I was born and raised in Montreal, Quebec, and my school years were difficult. I was a bullied at school and I found an escape in drawing. After graduating from high school in 1991, I decided to pursue a career in computer programming, but soon changed my studies to Human Science.
In 1994, I travelled across Canada to Victoria, British Columbia, where I worked for the summer. It was there that I was influenced by the Native Coast Salish art — and you can still see it in my art today. When I came back, I moved out of my parent's home, found work in a restaurant, and dropped out of college with only two classes to finish.
In the summer 1995, I decided to hitchhike my way back to the Okanagan Valley in B.C. to work outside in the fresh air for the summer. When I came back, I was starving and had the starving artist thing completely figured out, I enrolled in a Visual Arts diploa program and moved onto Art History at the University of Montreal. However, it didn't take me long to realize I needed to create art than study artist's creations.
With only a diploma and no work experience in visual arts, I started working in call centers, which is where I met the love of my life, Diane. We were both in relationships at the time, so remained friends. Eventually Diane left Montreal to be with her  Moncton fiancé. The day she called me to invite me to her wedding was the worst day of my life. I realized that she was the love of my life was leaving and I was with the wrong woman. I immediately broke off the relationship I was in. As as fate would have it, Diane's fiancé broke off their engagement a week before their wedding day. Devastated, Diane called me and I finally found the courage to tell her how I felt. I moved to Moncton and we've been together ever since.
Along the way, my beautiful son, Samuel, was born.
Then depression hit, and I spent seven months in a dark place before finally realizing that I needed to follow my passion, which was art. So I enrolled in the Graphic/Web Design program at McKenzie College in Moncton in 2005. I was so passionate about my art I graduated with flying colours and then did contract work until 2008.
In 2008, I began working for Girvan Media and stayed until June 2012 when I decided that it was time for me to walk my own path.
So here I am today walking my own path. I was born an artist, and I consider myself so fortunate and grateful to be doing what I love.