Book available for sale here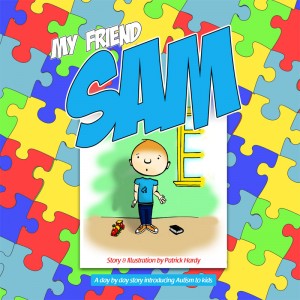 This is a Book that I wrote and illustrated to bring Autism Awareness to kids in Canada. This book is presenting autism on a daily basis with our little friend Sam. Sam is going to show us how a routine activity can be very difficult for kids diagnosed with autism.
In need of a Website?
Custom designed site for your needs
We will provide you with a great looking site that works for you and with you. Call on us to find out about our web design packages.
News and Projects
Art by Patrick & Design would like to thank Uni Financial Cooperation in the generous donation towards the "My…
After a lot of pondering and being told to do so, I have decided to publish a small coloring…
Well a lot of things have happened since I last logged in to this website. Book 3 came in…